OTHER HELPFUL RESOURCES
Yahoo.com has several sites you can join to learn more about carting. Go onto the Internet to Yahoo Groups and sign up for the group you are interested in. You can sign up for individual emails or a daily digest.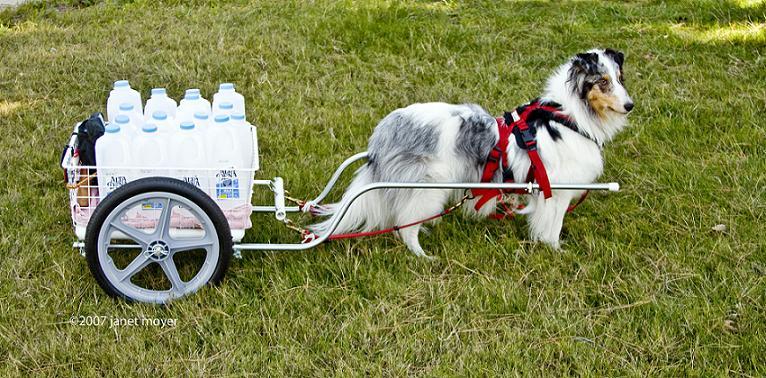 Carting
-L@yahoogroups.com (this is an email address so you may write the administrator of it) Carting-L is a discussion group for people who are interested in dog carting. Some of the members are involved in recreational and competitive draft carting. Others drive their dogs hitched to sulkies or carriages.
http://pets.groups.yahoo.com/group/Carting-L/