Custom Dog Carts: Manufacturing and selling the finest in carts for draft dog competition and recreation
*ALL CARTS ARE SHIPPED FROM ARIZONA*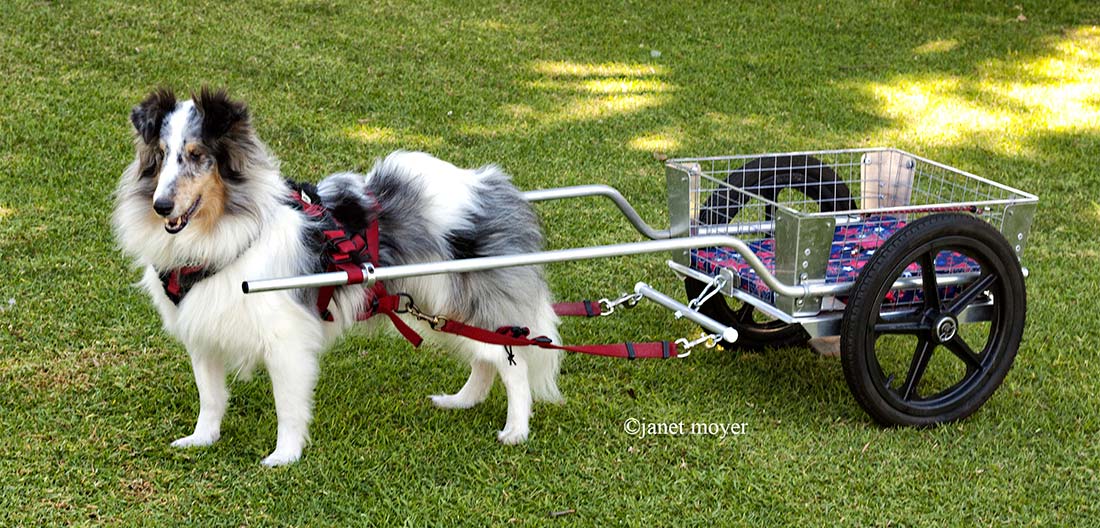 Smallest Single Cart
12 1/2" wheels
This cart also works with smaller dogs. Basket is one size but wheels can be 6-12.5"


Medium Size Cart
16" Wheels
Shown with 16" wheels or can also use 20" wheels for taller dog. This size works well with medium size dogs ranging from Collies, German Shepherds, Labradors, Border Collies.

Large Cart
20" Wheels
Shown with 20" wheels this cart is designed for larger dogs such as St. Bernard, Great Danes, Bernese Mtn. Dogs, Greater Swiss Mtn. Dog. This cart can be made as a brace cart at time of original order.

Large Brace Cart
20" Wheels
Large size cart can be converted to a Brace Cart.

Medium Brace Cart
16" Wheels
SHOWN WITH 16" WHEELS. This cart is designed for two dogs to pull together. The medium size cart will fit medium to large dogs.